Dec 11, 2007
A friend of mine said last evening that I was like a Christmas Bon Bon (cracker, to the Brits--um..."magical toy filled firecracker" for Americans, I guess) that had burst open and spilled Christmas jolliness everywhere.
I can't lie...I love the season. I love shopping for presents and sending cards and baking cookies--my Christmas cookie parcels I gave away to the office collegues this year were particularly impressive, if I do say so myself. See?
I don't get tired of Christmas carols, I love all the concerts and tacky lights and my head just about pops off my shoulders every time I come up with a new excuse to visit the Christmas Box seasonal store and find new little cutesy decorations. Seriously, love for Christmas is very nearly a sickness with me.
But. There are a couple of things trying to Steal. My. Joy. and I'm going to just vent them and move on.
First. I really want companies that I do business with to stop giving me Christmas "presents" that aren't presents. Do not send me a card which says, "To say thank you this holiday season, we would like to give you...a chance to buy a new phone!" I'm looking at you, Virgin Media. Do not send me a thank you present of a free trial for my friends to get sucked into your services, Lovefilm. It just isn't cool.
Second. I am not cool with stores swindling people through the use of holiday decorations and wrappings. I'm particularly thinking about Lush here. I submit Exhibit A:
This is the Karma Bubble Bar: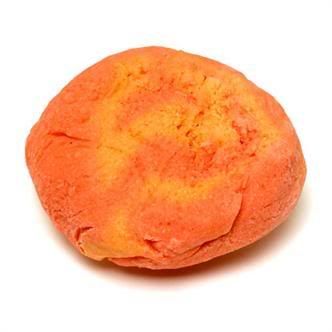 And this is the holiday Bubble Bar Bling Crosby:
You know the difference? Glitter. Glitter and an extra 70 pence. You know what that is? That is a Holiday Swindle. Holiday Swindles try to steal my Christmas Joy.
Third and most serious vent. Those of you who have been around a long time may remember that last year my wreath was stolen. Well. My replacement wreath was stolen on Thursday. I've already replaced it and I will keep buying wreaths til the cows come home, if that is what it takes, but dammit--
Stop trying to steal my Christmas joy, peeps!
Quote this article on your site
To create link towards this article on your website,
copy and paste the text below in your page.
Preview :
Have a holly, jolly...oh, you $!?*!
Sunday, 18 January 2009
Dec 11, 2007 Have a holly, jolly...oh, you $!?*! A friend of mine said last evening that I was like a Christmas Bon Bon (cracker, to the...